Beach Bum Trolley LLC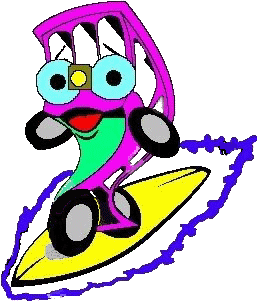 REUNION PLANNING AND TRANSPORTATION



Let Beach Bum Trolley plan your Pensacola reunion from the hotel, airport transportation, tours and banquet. We do it all! Beach Bum Trolley charters trolleys, buses and vans for military and family reunion transportation in the Pensacola area. We also provide service with lunch to the USS Alabama in Mobile, Alabama as well as the Armament Museum onboard Eglin Air Force Base in Fort Walton Beach, Florida.

We will price your event to include as many hours and stops as you desire. Since our events are priced per person, most reunions can pay a deposit and then the balance on the final day of the reunion. You never have to worry about paying unreasonable minimums!

For military groups over 50, we can arrange a memorial service at Veteran's Memorial Park. Do you need an American flag for your hospitality room? We have one!

HINT: Consider planning your Pensacola Beach reunion for lodging nights Sunday - Thursday in order to obtain the best rates! Downtown Pensacola hotels generally have a better rate on the weekends.

A military reunion always includes a visit to the National Naval Aviation Museum on board NAS Pensacola. We will book a private tour for your group at no charge!



THE BLUE ANGEL SHOW AND PRACTICE SCHEDULE HAS BEEN CANCELLED FOR 2013

Blue Angel Show Schedule for 2014

WE ARE TAKING RESERVATIONS FOR MILITARY REUNIONS TO BE HELD DURING 2013, 2014 AND 2015



If you need an ice chest, Beach Bum Trolley has them for a small rental charge. Just tell us when you make the reservation. If you would like sodas and water onboard, let us know! We will even buy the ice for you!

Keep in mind that Beach Bum Trolley can also engage one of our catering partners to cater for your reunion event.

Some of the reunions enjoy a tour with a picnic lunch. Your box lunch will be the choice of a roast beef, ham and cheese or turkey sandwich with potato chips, cookie and bottle of water or soda.

Talk to a Beach Bum Trolley Representative for help in planning your reunion! In fact, let Beach Bum Trolley plan your whole reunion. See our Event Planning Service link for more details.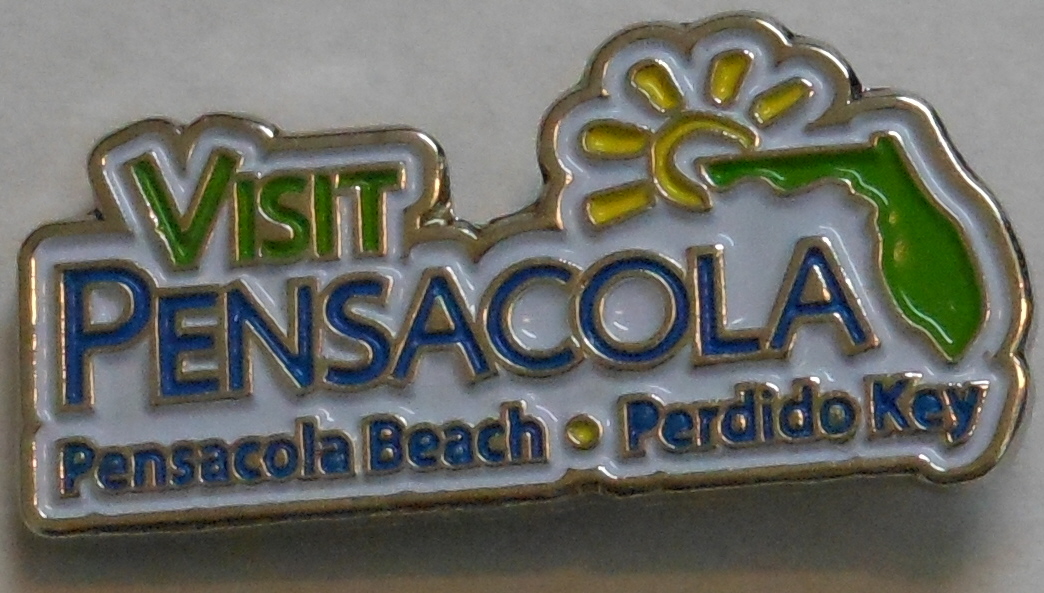 Need a hat pin for your collection of reunion sites?
Larry Orvis (850-434-1234) has this one at the Pensacola Visitor's Center for $3.00 each.

NEED LODGING FOR A PENSACOLA REUNION?
HERE ARE THE PENSACOLA PROPERTIES THAT CAN HANDLE REUNIONS.

NEED IDEAS FOR YOUR REUNION ACTIVITIES?
TRY THESE SUGGESTIONS

CURRENT REUNIONS SCHEDULED FOR PENSACOLA



April 25 - 28, 2013 USS Tarawa (CV-40) Reunion

May 1 - 5, 2013 USS Purdy (DD-734) Reunion

May 1 - 5, 2013 HMM - 162 Reunion

May 5 - 9, 2013 VP -7 / VPB-119 / VP-HL-9 Reunion

May 14 - 18, 2013 VF - 103 Reunion

May 28-June 2, 2013 USS Block Island (CVE-21/CVE-106) Reunion (World War II)

June 2013 11th Engineering Battalion Reunion

Sept. 9 - 13, 2013 NavCad Class 28-58 Reunion

Sept. 10 - 15, 2013 USS Strong (DD - 467 & 758) Reunion

Sept. 13 - 15, 2013 USS Gallery (FFG - 26) Reunion

Sept. 16 - 20, 2013 USS Jarrett (FFG-33) Reunion

Sept. 20, 2013 USS Irwin (DD - 794) Reunion

Oct. 04 - 06, 2013 VS - 27 Reunion

October 5, 2013 USS Mountrail (APA - 213) Reunion

Oct. 14 - 18, 2013 VP - 11 Reunion

Oct. 14 - 18, 2013 USS Maury (AGS-16) Reunion

Oct. 20 - 24, 2013 Marine Barracks Bermuda Reunion

Oct. 22 - 25, 2013 Quantico Class 4-66 Reunion

Oct. 27 - 31, 2013 USS Stribling (DD - 867) Reunion

Oct. 29-Nov. 3, 2013 National Association of Fleet Tug Sailors Reunion

October, 2013 AROU Reunion

Feb 24 - 28, 2014 USS Halfbeak (SS-352) Reunion

April 2014 VP - 47 Reunion

April 14 - 16, 2014 Moody AFB 70-04 Reunion

April 23 - 27, 2014 USS Steinaker (DD-863) Reunion

April 29-May 2, 2014 USS John Paul Jones Association Reunion

Sept. 2014 VRC - 50 Reunion

Nov. 2014 VA - 164 Reunion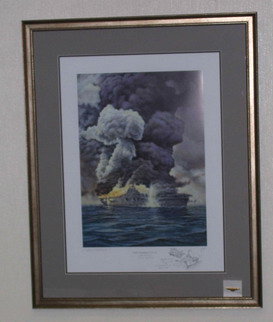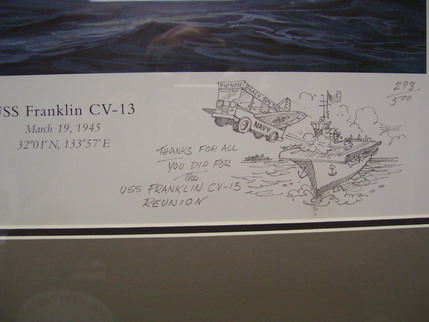 Beach Bum Trolley generally receives a gift from the reunions groups that we serve. The USS Franklin Reunion really went "overboard" when they presented this picture to us! The artist, Robert Albrecht, added the drawing in the lower right corner to show a trolley taking off from the flight deck of the USS Franklin. Thank you Crew of the USS Franklin for the stories of a great bunch of brave men and a picture that I will value for my lifetime!

Courtesy of the National Naval Aviation Museum, our trolley also received our "Wings of Gold"!



Beach Bum Trolley, LLC
3811 W. Nine Mile Road
Pensacola, FL 32526

Phone # 850-941-2876
Toll Free # 888-462-1026
FAX # 850-941-2878

info@beachbumtrolley.com


, Webmaster




visitors since November 1, 2007