2018 TOURS AND GROUP CHARTERS
Surf the town with Surfer Joe and Beach Bum Trolley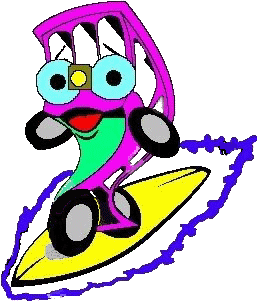 Thank you for considering our selection of tours and charters designed with you and your group in mind. Our goal is to provide you with a safe and enjoyable transportation. We hope that you enjoy your tour experience as much as we enjoy entertaining you. Beach Bum Trolley strives to present all historic dates and events as accurately as possible.
As you will notice, most of our tours require a minimum number of passengers in order to operate. For groups less than minimum listed, please call the Beach Bum Trolley office for a quote.
These listings are separated into groups representing the length of time of the tour. Please note that we can also provide a shuttle service for all events.
If you don't see a tour that your group may want, please contact the Beach Bum Trolley office and we will be more than happy to design your special tour and quote you a price.
Because of your suggestions, we will be adding new tours from time to time. Be sure to come back to our web site for the latest in tour information.
Something new that we now offer on our website is the viewing of special Beach Bum Trolley menus.

If you are going to the Cubi Bar Cafe at the National Naval Aviation Museum, you will order from the Beach Bum Trolley menu if lunch is included in your tour price.

If you are going to Mcguire's Irish pub, you can view the Beach Bum Trolley menu if lunch is included in your tour price.

For a group that is scheduled to go to Skopelos at New World Landing for a banquet, you can view the banquet menu

If your group is scheduled for a picnic sack lunch, you will have a choice of Roast Beef, Ham and Cheese or Turkey sandwiches.


P.S: If you find our authentic oak wood trolley seats too uncomfortable, we have seat cushions available upon request for use on every trolley charter. You can even buy one for a souvenir!
email to: Charter Manager





visitors since 11/01/07